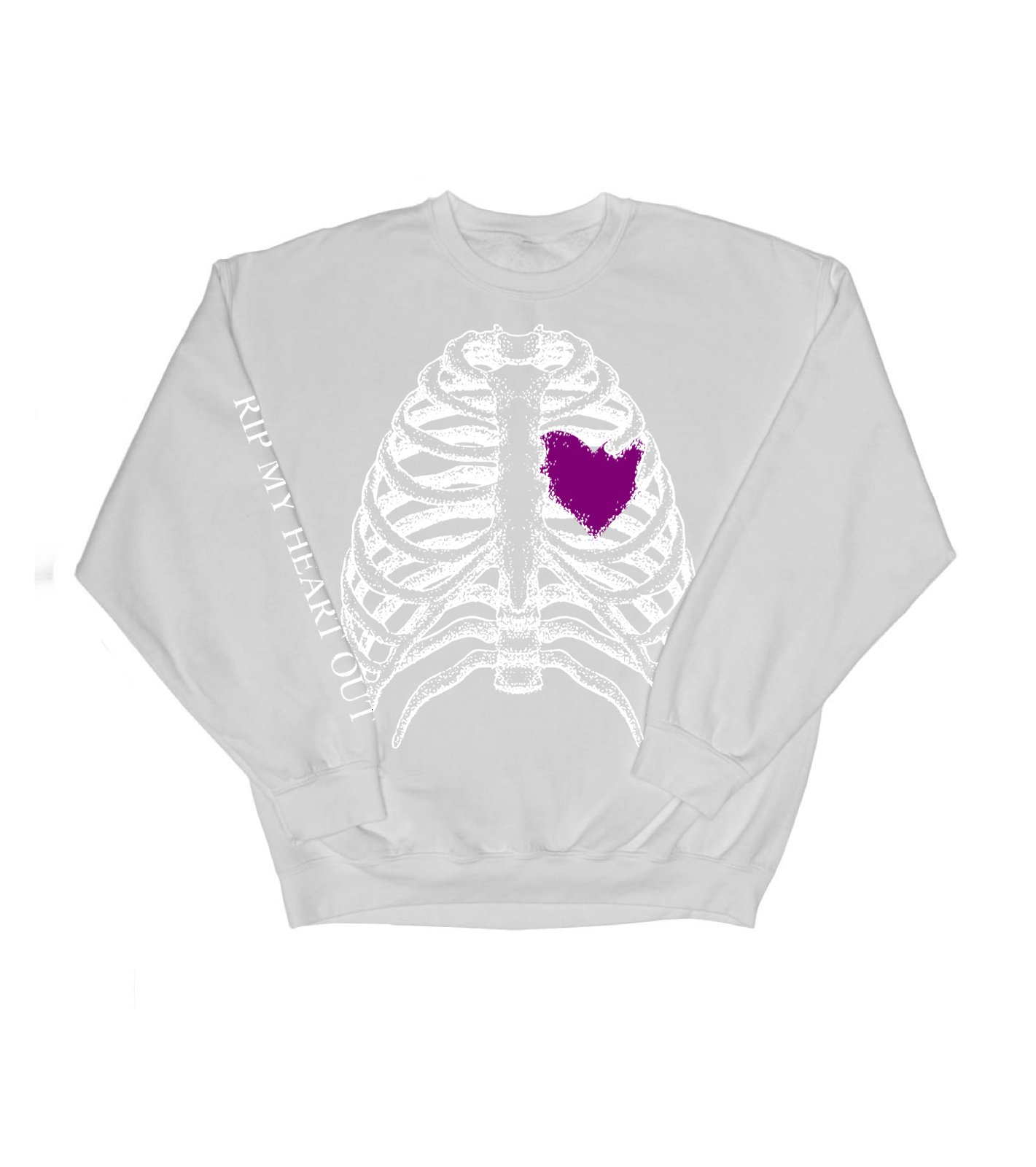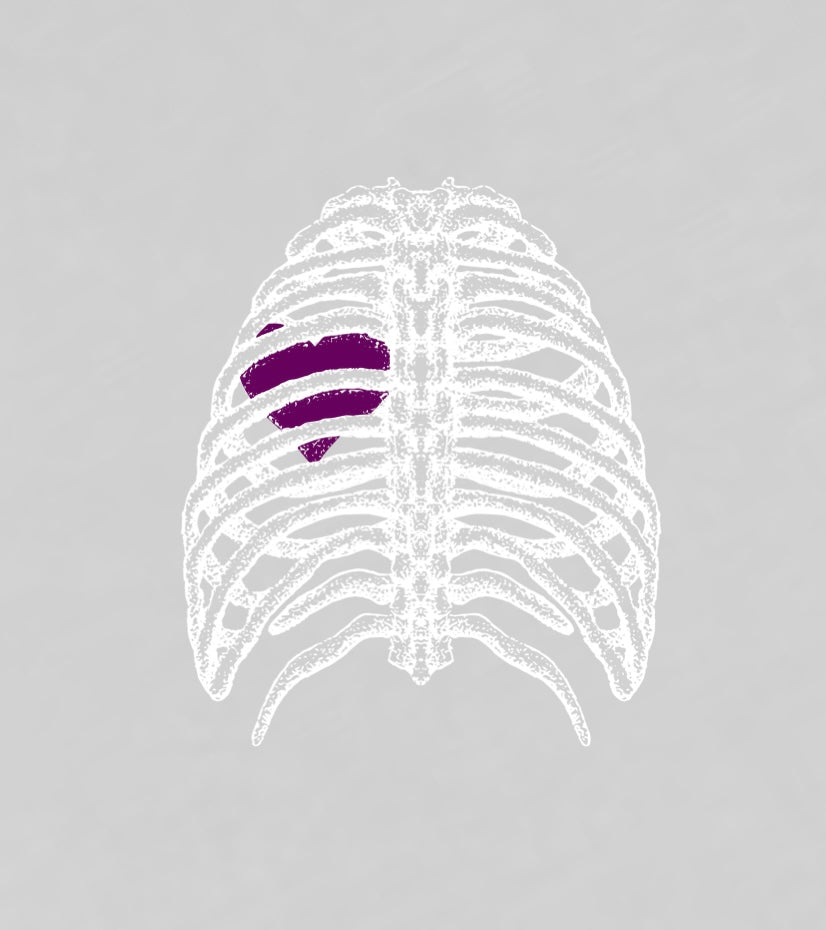 RIP MY HEART OUT GLOW IN THE DARK CREWNECK SWEATSHIRT WHITE
LAST CHANCE! DON'T BLOW IT!

Ribs are printed in puff white paint. Heart is glow in the dark. Front, back and sleeve graphic.
*Printed on Blank clo blanks. Each garment undergoes a 9 step aged process to achieve softness and slight wear and distress. This is designed to mimic a vintage tee for that worn in feel.
** Pop up ends OCT 9TH 11:59PM PST 
***Item is a digital mockup. product may vary slightly in color during production