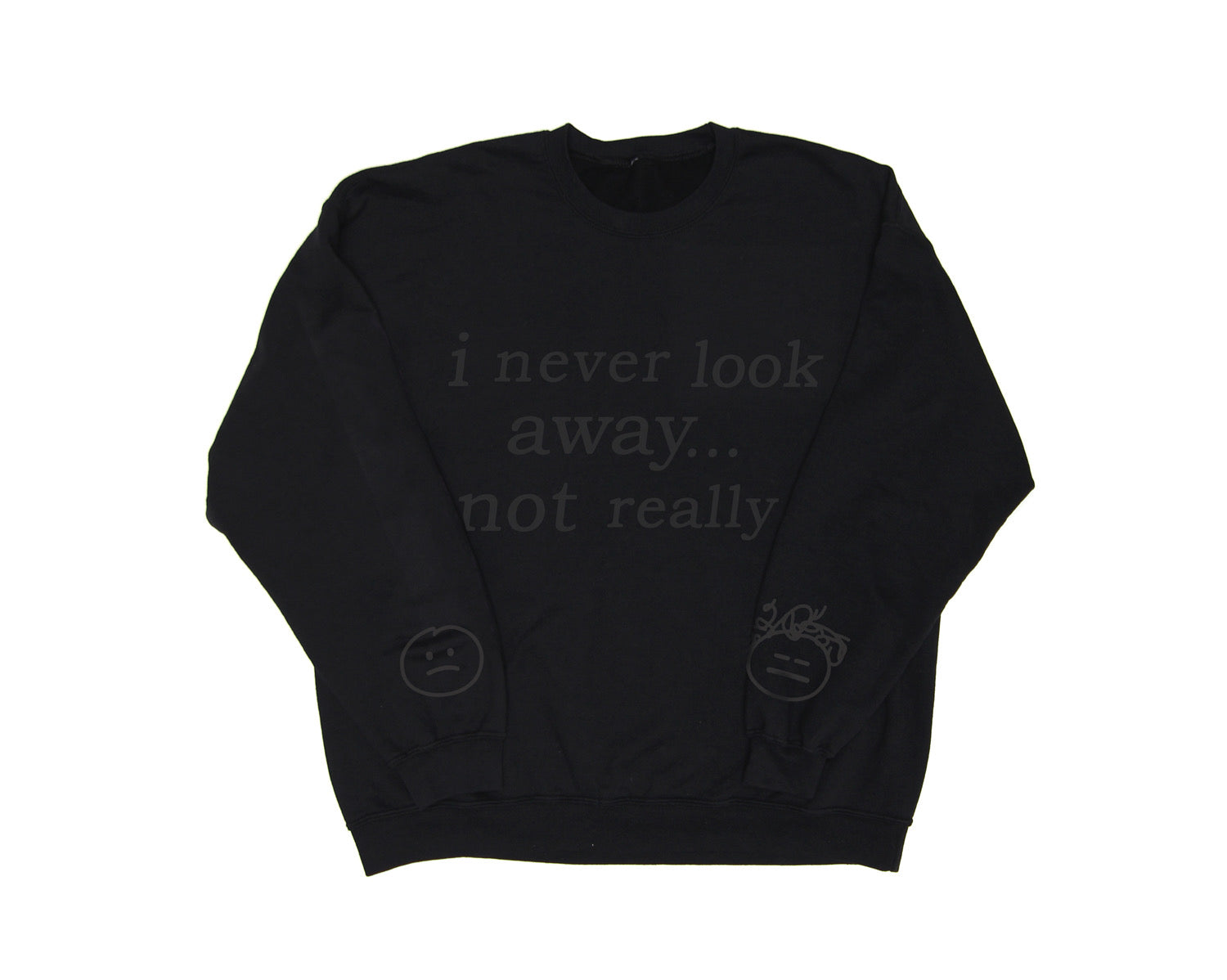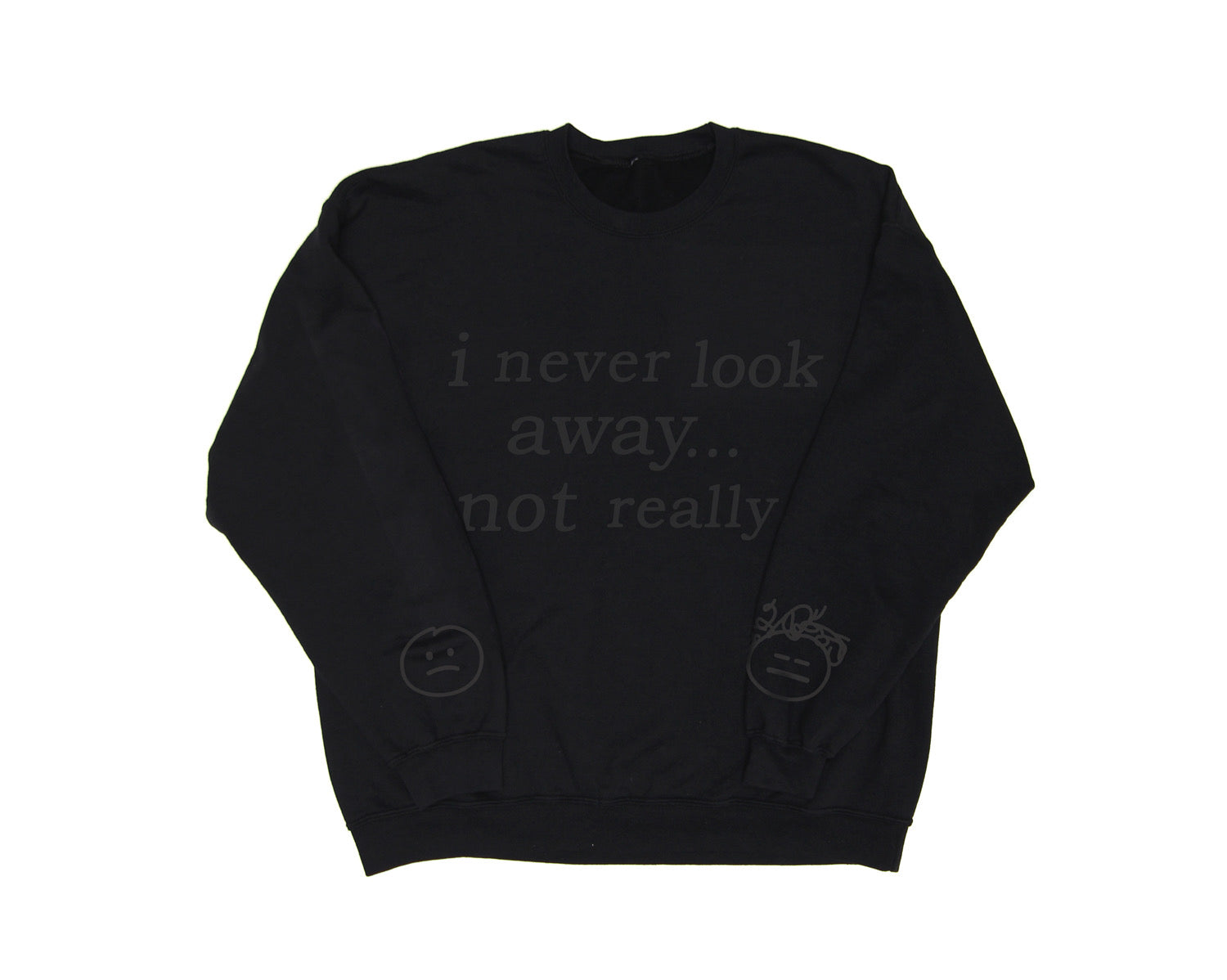 NOT REALLY CREWNECK SWEATSHIRT BLACK ON BLACK
Sometimes we're sad. Sometimes we're just holding it together. And that's okay.
Inspired by the genius words of Carina Adly MacKenzie
Design by Michael Vlamis & Jesa Joy

Artwork by Drew Puig
* Printed on Blank clo blanks. All shirts are one of a kind. They have been softened and faded to have a worn in luxury vintage feel.