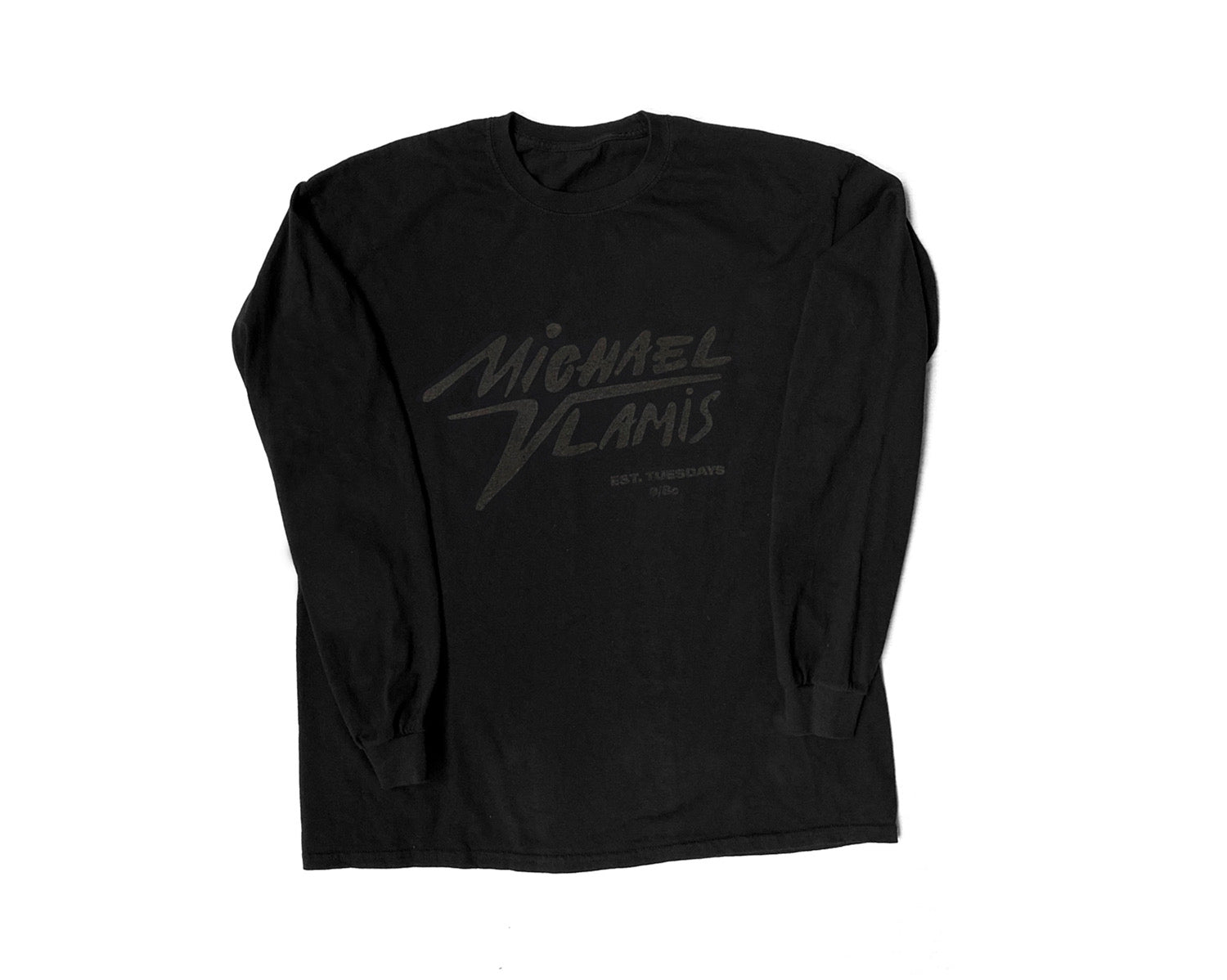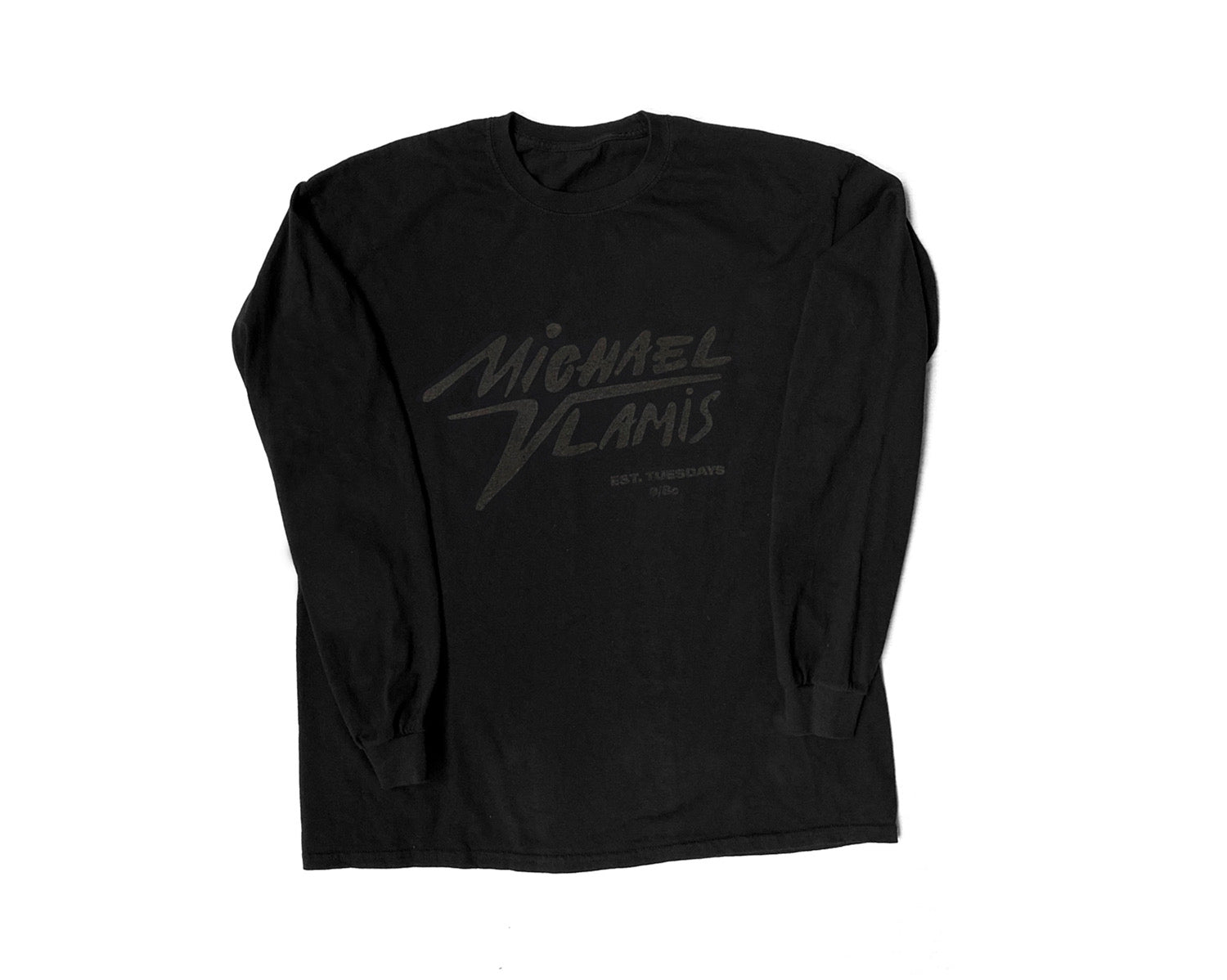 MICHAEL VLAMIS SIGNATURE LONG SLEEVE BLACK ON BLACK
A little less aggressive for the fan who wants to be subtly supportive. 
The Michael Vlamis Signature Hoodie was inspired by vintage D.A.R.E. tees because our show spreads a positive message, which is what the D.A.R.E. program does. Roswell, NM was my TV debut as a leading character, hence the "est. Tuesdays 9/8CT."
Design by Spencer Waldner (@spencerwaldner) and Jesa Joy
* Printed on Blank clo blanks. All shirts are one of a kind. They have been softened and faded to have a worn in luxury vintage feel.