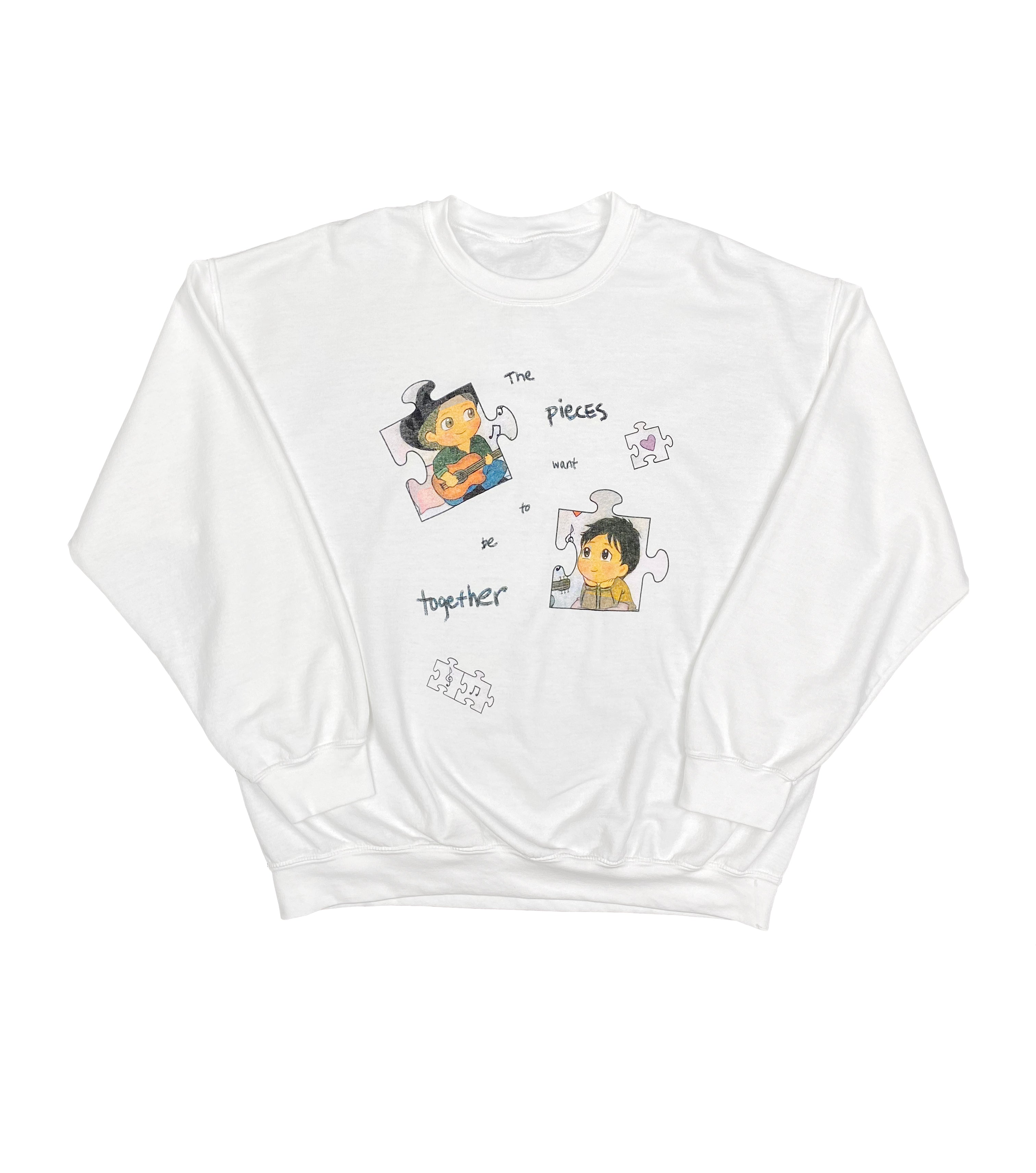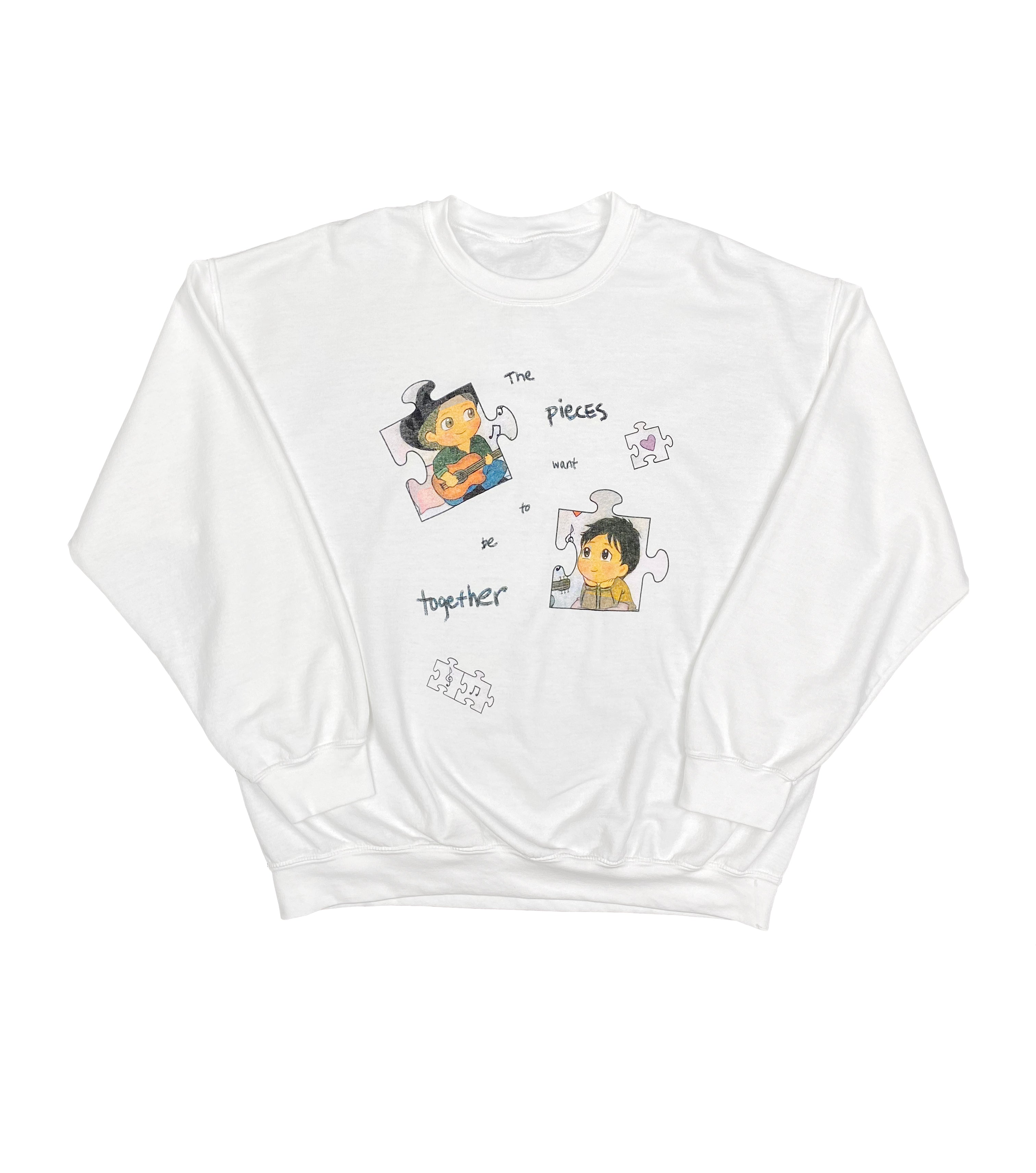 THE PIECES WANT TO BE TOGETHER CREW NECK SWEATSHIRT WHITE
This shirt possesses one of my favorite quotes from season 1 written by Carina Adly MacKenzie. While I said nothing about a relationship, we all know what it meant. No matter where MALEX is headed, I do believe this quote holds true.
Malex artwork by Solli 
Design created by Jesa Joy and Michael Vlamis
Lettering by Spencer Waldener
*Printed on Blank clo blanks. All shirts are one of a kind. They have been softened and faded to have a worn in luxury vintage feel.
** Pop up ends May 15th. All items are pre sale please allow 3-4 weeks for delivery