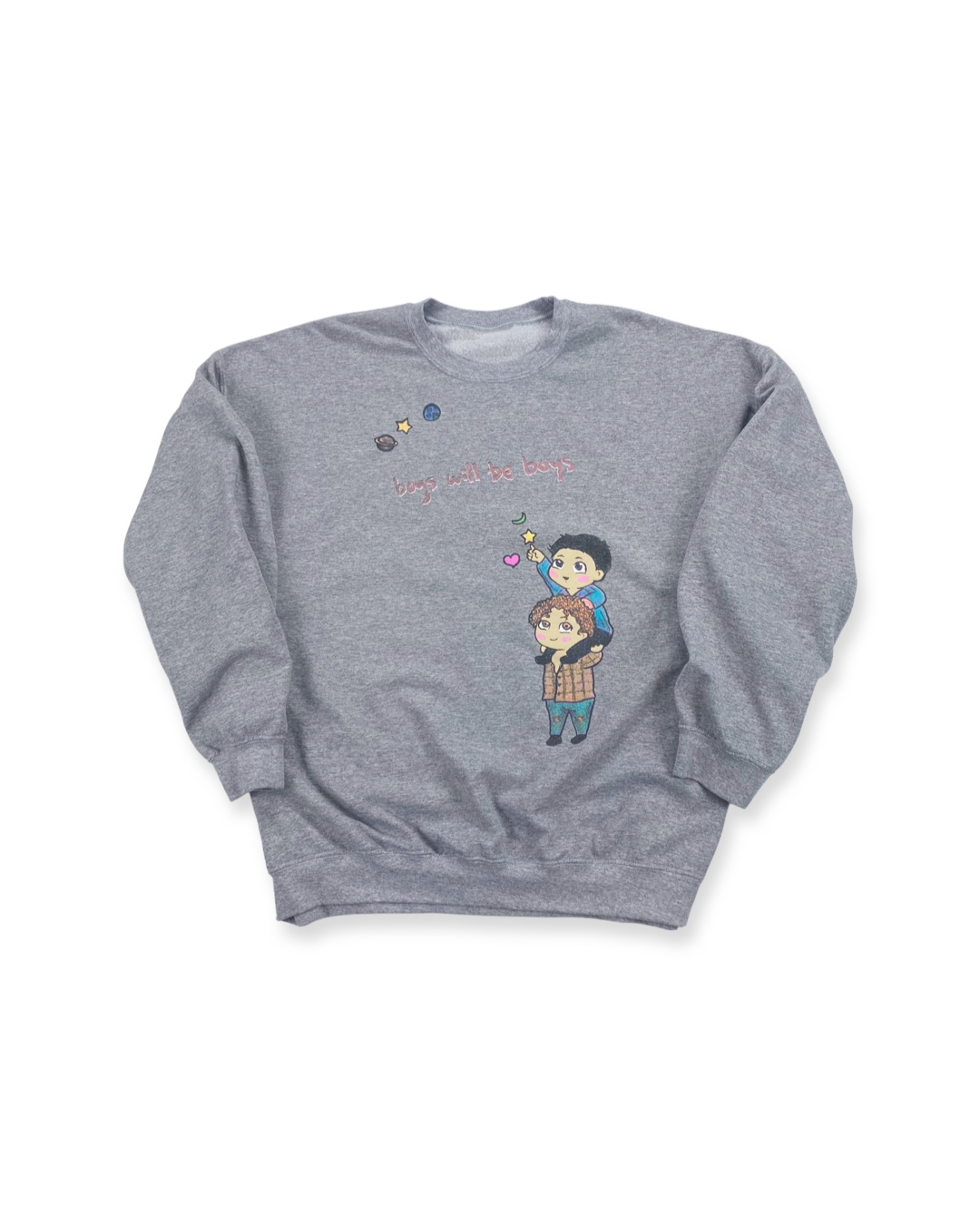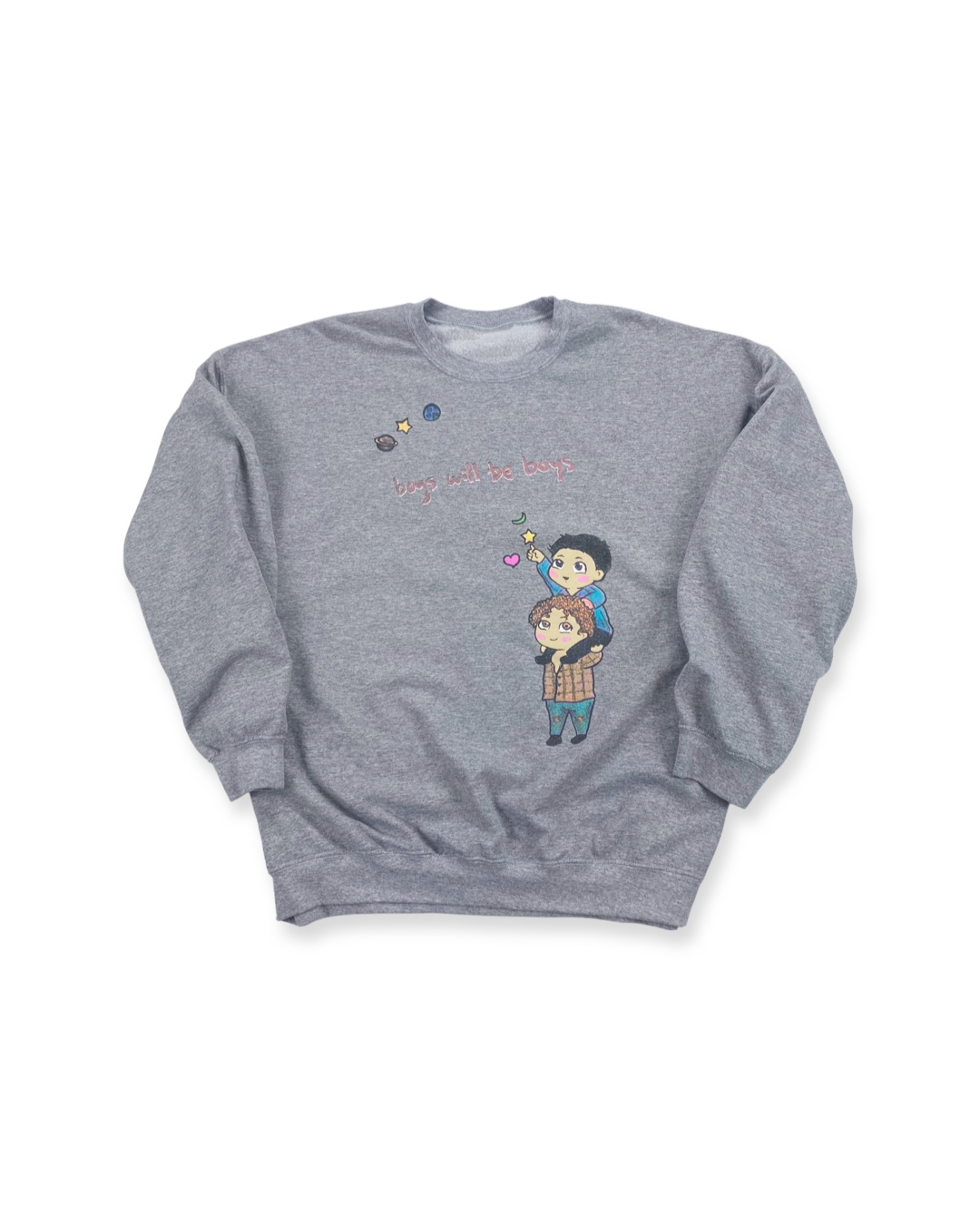 BOYS WILL BE BOYS CREWNECK HEATHER GREY
This phrase, which has always been a slap on the wrist for men, is being flipped on its head, finally pertaining to love and inclusion. When I saw artist, Soli's design, I knew it was the perfect fit for this message.
Art created by Solli
Lettering by Spencer Waldner 
Design created by Jesa Joy and Michael Vlamis
*due to the nature of the artwork- printing colors will vary 

**each garment undergoes a 9 step aged process to achieve softness and slight wear and distress. This is designed to mimic a vintage tee for that worn in feel.

***All items in the BURN THE WORLD DROP are presale. The sale runs from Sept 13th 9pm PST - Sept 25th 9pm PST. Items will ship 4-6 weeks from the end of sale date.