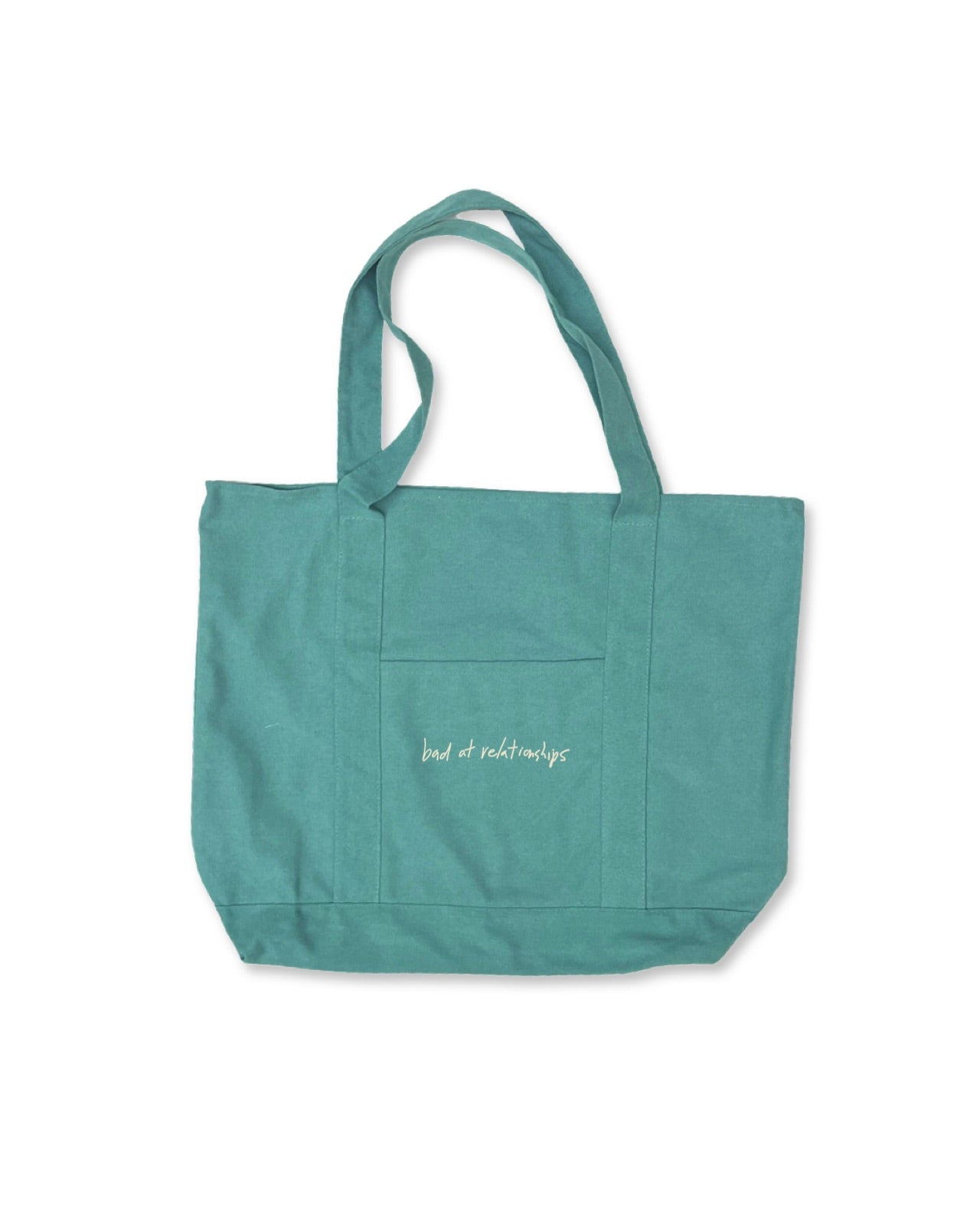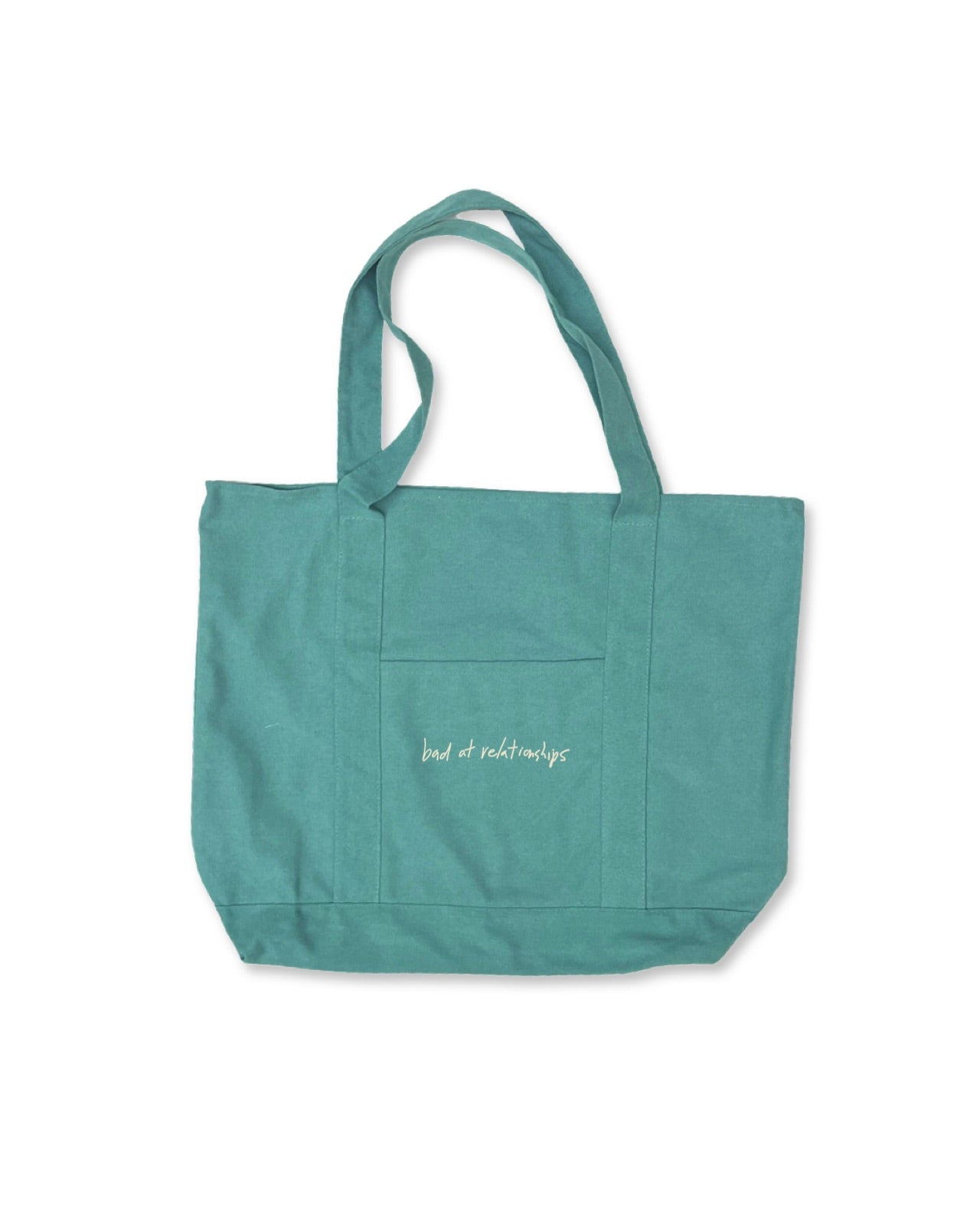 BAD AT RELATIONSHIPS WEEKEND TOTE
*please note we are doing our best to deliver your order as fast as possible, however, we may experience delays somewhere along the way as we try to keep everyone safe.
Ships in 8 weeks. 
It's okay. We're getting better. Right? RIGHT? 
Features embroidered graphic, outside pocket, inside pocket, and key strap.
23" x 15" x 7"