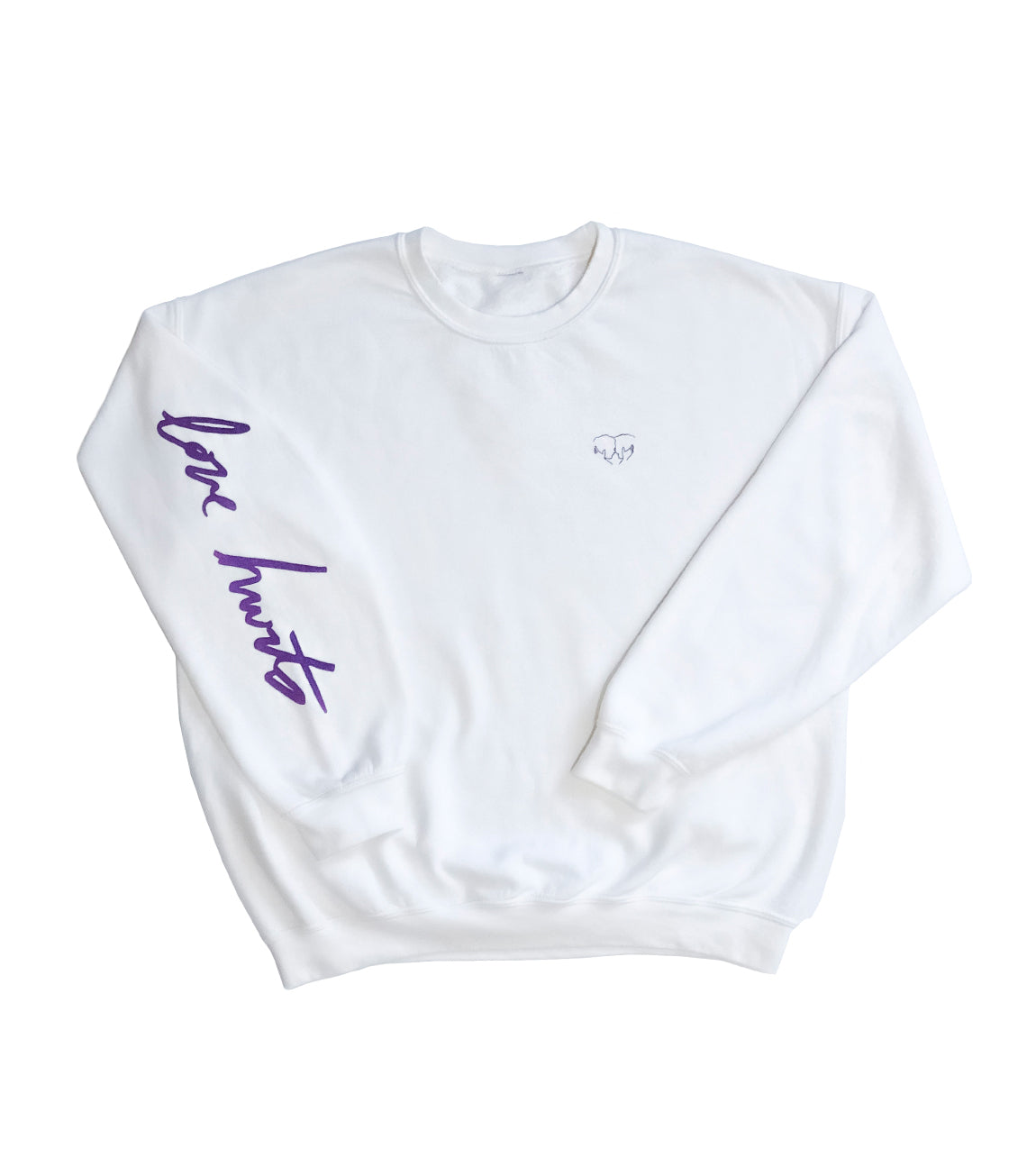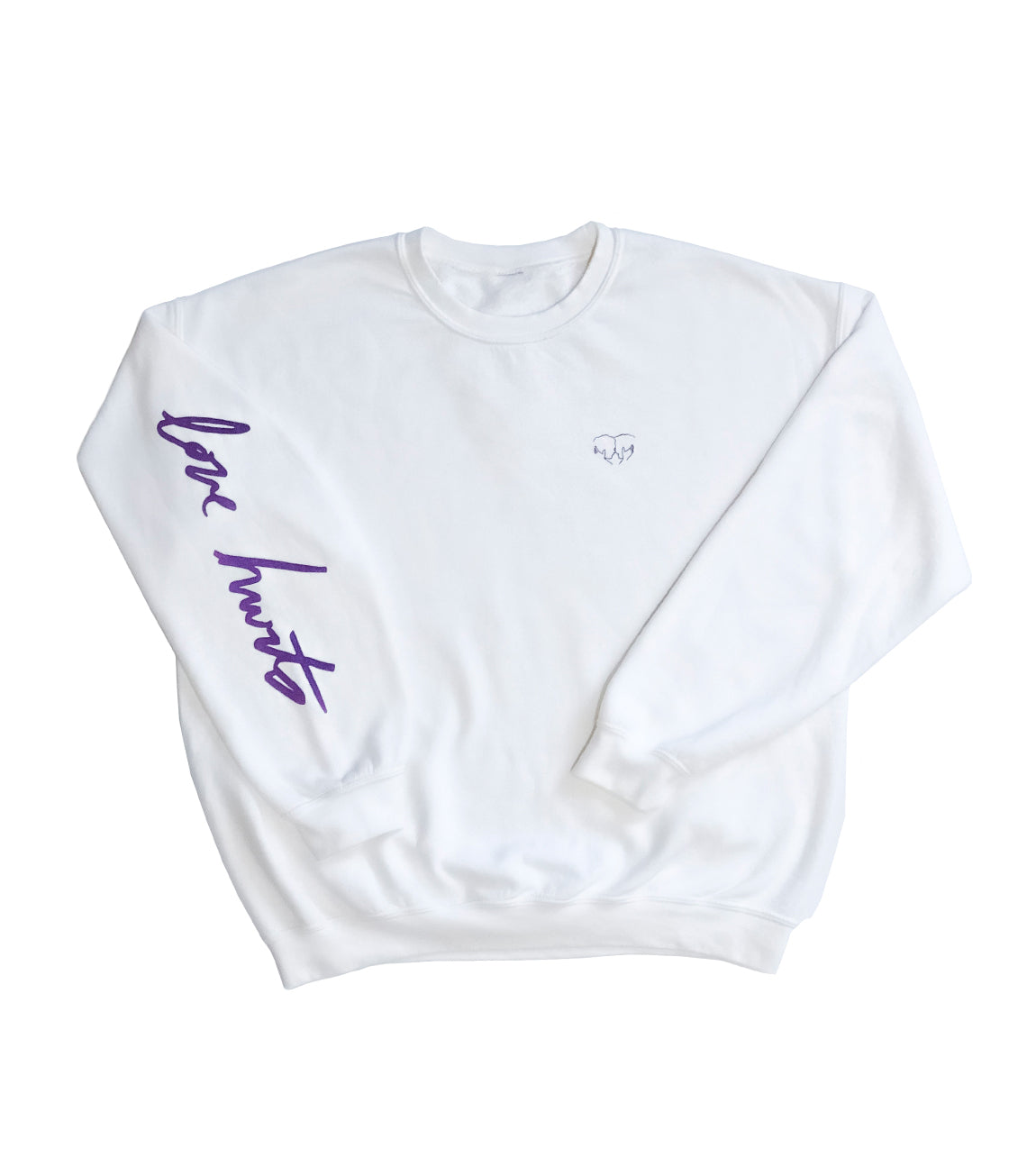 LOVE HURTS CREWNECK SWEATSHIRT WHITE
This sweatshirt represents the pain love puts us through, but no matter what, we prevail, drawing strengths from our hardships. The "love hurts" is my actual writing and the design is a love letter to you, my loyal fans.
Love Hurts font by Michael Vlamis
Crest artwork by Jesa Joy
* Printed on Blank clo blanks. All shirts are one of a kind. They have been softened and faded to have a worn in luxury vintage feel.