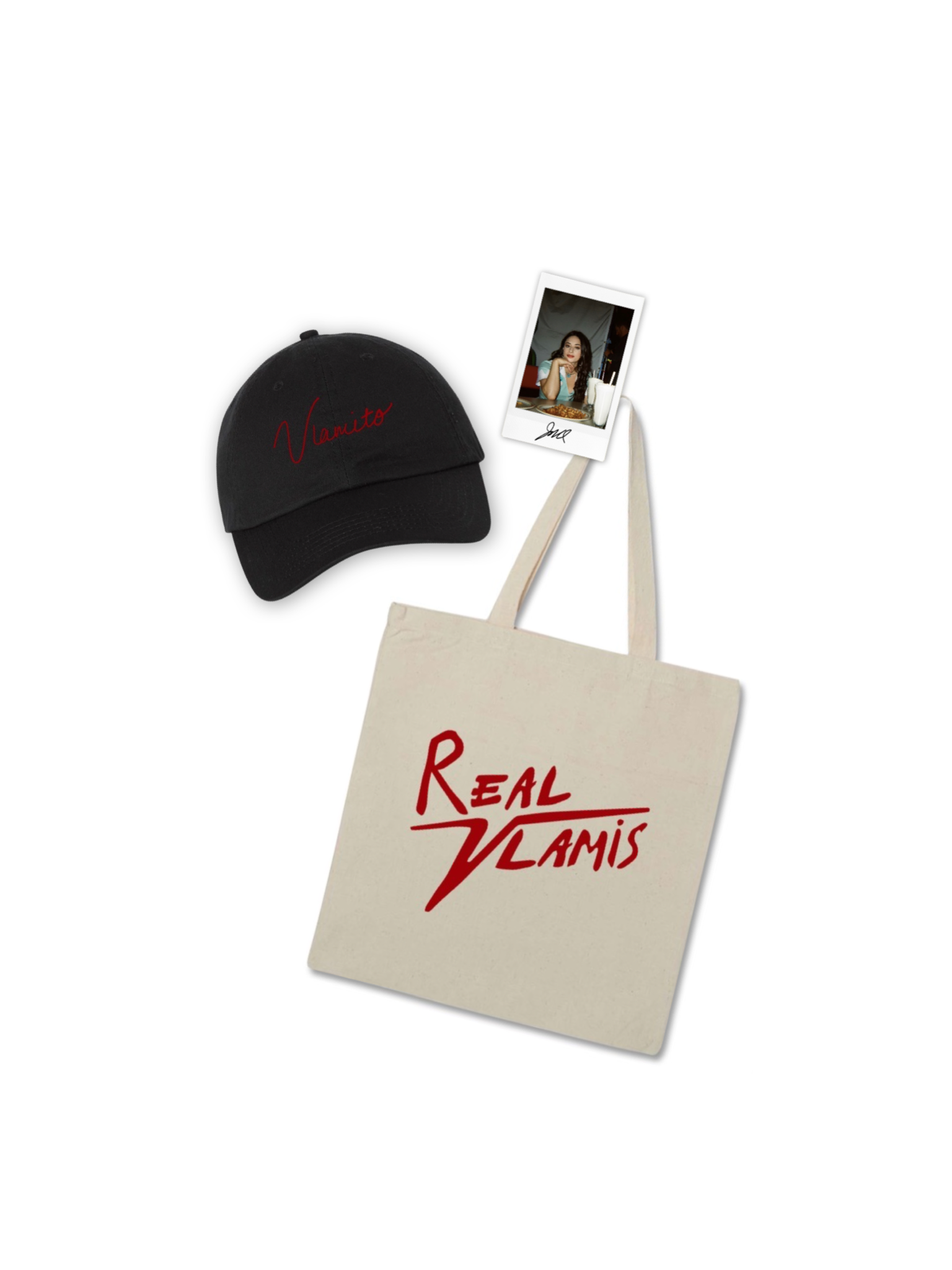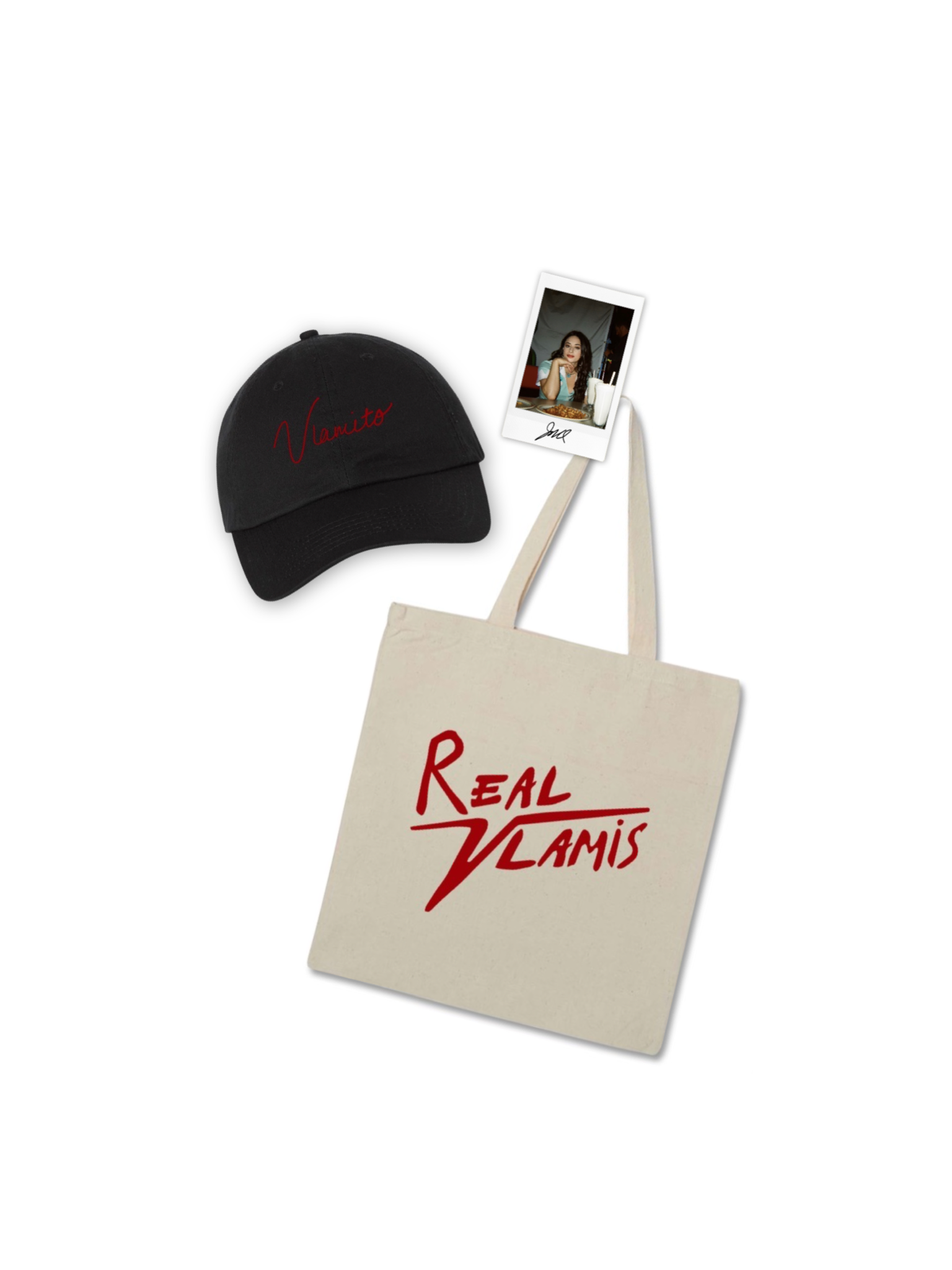 REAL VLAMIS X FAKE VLAMIS STARTER PACK
STARTER PACK INCLUDES REAL VLAMIS TOTE, VLAMITO DAD HAT IN JEANINE'S HANDWRITING, ASSORTED STICKERS. AND AN AUTOGRAPHED POLAROID FROM JEANINE MASON.
PLUS WE ARE DONATING A PORTION OF THE PROFITS FROM THIS ITEM TO GIRLS OF SANTE FE.
All items in the GONE TOO SOON DROP are presale. The sale runs from SEPTEMBER 5TH PDT - SEPTEMBER 23rd 11:59pm PDT. Items will ship 6-8 weeks from the end of sale date.